How do you ensure the continued business growth of music streaming as the major players all continue to offer a user interface and a library of similar content at a standardized price?
An answer to this question could be found in the proliferation of niche platforms, serving an audience of super-fans.
As we've learned from Neil Young's archives, Big Hit Entertainment's WeVerse fan app, and Cardi-B's OnlyFans account, monetizing die-hard fans through subscription services can be a smart move.
One of the latest examples of a niche music service was launched last month by mixed martial arts brand UFC, whose new UFC Ultimate Sound app for $ 7.99 per month is described as "the whole. first music and multimedia streaming application that allows UFC athletes the opportunity to connect directly with fans around the world through music and content ".
Music technology and B2B licensing specialist Tuned Global provided white label music streaming technology for the app, including custom branded apps, infrastructure, hosting and more.
Speaking on a virtual panel at the Asia-centric Music Matters conference last month, Tuned Global's revenue director Spiro Arkoudis argued that such brand involvement in the music industry Music streaming will benefit the entire record industry.
"We pride ourselves on being complementary to the ecosystem, not cannibals," he said. "Let's get more brands involved. "
In Arkoudis' eyes, music apps affiliated with a brand like UFC can only help attract current non-subscribers to the world of premium music streaming.
Arkoudis described Tuned Global as a "technical tool" for brands to launch their own music services through the company's white label and "turnkey technology".
The service's instigator was Norway-based ACX Music, which hired Tuned Global to provide the platform and make UFC Ultimate Sound a reality.
With its team of musicians, DJs, producers and curators, ACX specializes in "creating the right kind of musical atmosphere for any brand, event and audience".
"The UFC is one of the largest pay-per-view providers in the world. This means that people in this context are used to paying for a service.

Svein Sorgard, ACX Music
Speaking at the same panel last month, ACX Music CEO Svein Sorgard explained how the UFC – with its dedicated fan base willing to spend their money on events – was the perfect example of a brand that should launch a subscription music application.
"The UFC is one of the largest pay-per-view providers in the world," Sorgard noted. "It means that people in this context are used to paying for a service. There are many cool music services out there [globally] today, but we thought there might be a [opportunity] here to reach young people.
He's not wrong. UFC TV audiences in the US topped 1 million on ESPN during coronavirus quarantine and in July the $ 64.99 UFC 251 pay-per-view event featuring Usman vs. Masvidal reportedly saw 900,000 pay-per-view purchases in the US only, with 1.3 million including international purchases.
The biggest pay-per-view UFC event in history was Khabib Nurmagomedov vs. McGregor in October 2018 (UFC229), which drew 2.4 million PPV buys.
Using Tuned Global's turnkey technology, they were able to launch a premium service within months, offering not only music playlists but also podcasts and videos – all content curated with the support of the fighters themselves.
---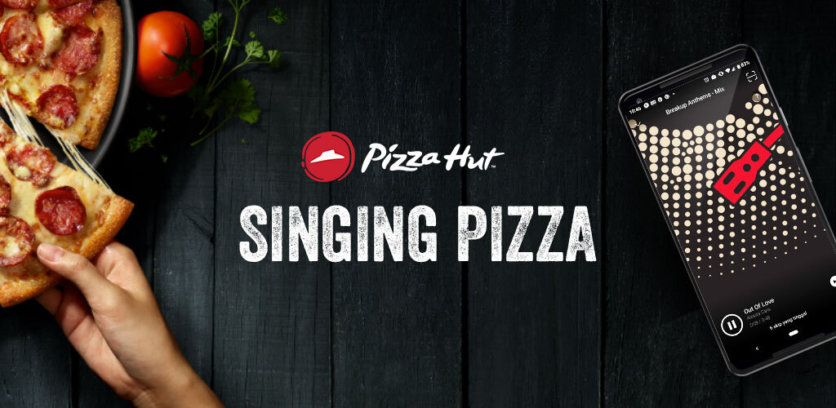 In addition to the UFC Ultimate Sound app, Tuned Global has previously provided music technology solutions for brands and partners such as Coca Cola, Warner Music Group, Virgin Mobile, Universal Music Group, Line Music, Pizza Hut, and Samsung.
The company worked with Universal Music Malaysia and their client Pizza Hut, to create the "The Singing Pizza" app. It featured an exclusive playlist of 200 songs updated every two weeks during a nine-month campaign. The app was downloadable via a QR code printed on pizza boxes and menus.
"When we worked on this, the focus was very tactical," Janice Jose, senior regional manager, New Business Universal Music Singapore, told the panel discussion.
"We didn't see it as a platform that would live for less than a year. It was very precise timing because we were offering a very limited set of music, organized in such a way that it appealed to what young people in Malaysia would like to listen to.
---
---
Jose added: "It was a successful campaign. Throughout these nine months, we have sprinkled it with many commitments. Many of our artists [from Universal Music Malaysia] We also got involved where there were competitions that we organized exclusively within the platform.
Arkoudis said, "If we educate a subset of the audience that isn't subscribed at the moment… we can create more brand awareness through these branded executions and then potentially provide a ramp to current services.
"It's important for the entire streaming ecosystem to have more brands involved. "
While the Pizza Hut app and UFC Ultimate Sound share similar fan engagement goals, ACX Music's Sorgard explained that UFC Ultimate Sound's goal is to serve fans of the sport on an ongoing basis. rather than acting as a short term marketing campaign. .
"This is a music app for this particular sport and it's no secret we have a four year contract with the UFC," he said, adding: "There is room for everyone to have more than one music streaming app. [on their devices] if you are a big fan of a sport. It's like having HBO [in addition to] your normal TV channels.Music trade around the world